Here's an outline of a possible trip to Scotland, not high mileages, but some great scenery. Plan is to carry luggage on bikes and wash kit on a nightly basis if needed.
Day 1 (Tuesday)
Train from Crewe to Carlisle. About 2 hours on Avanti and tickets as little as £17.50 in advance
Afternoon – cycle from Carlisle to Moffat, 45 miles – nice easy quiet roads that run close to the railway and motorway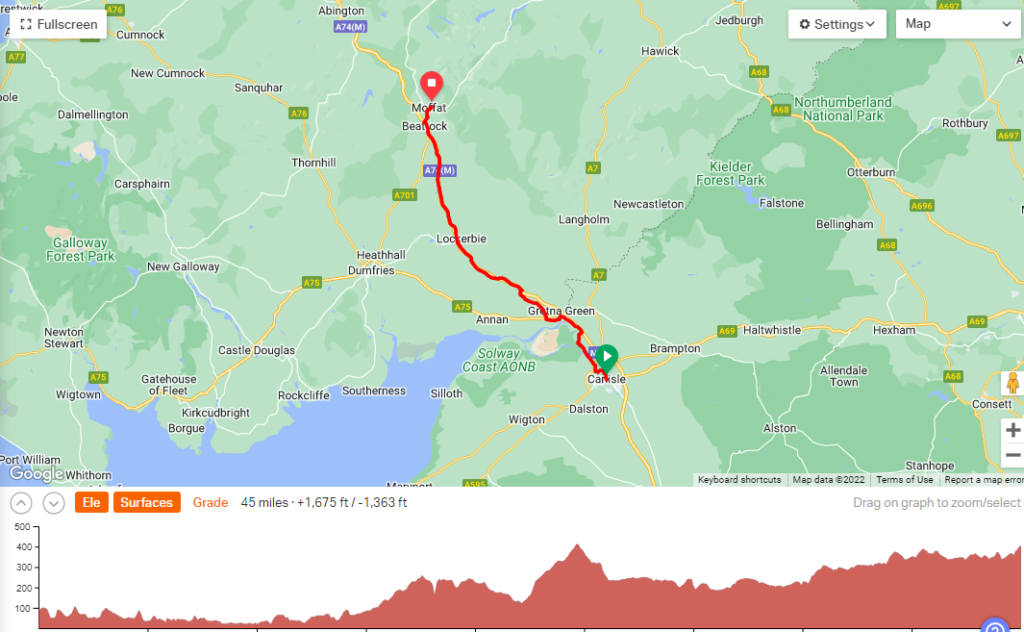 Accommodation, Moffat Independent Hostel, standard quad room, about £100 (or £25 each)
Cost day 1 – £42.50
Day 2 Wednesday
A longer ride today, from Moffat to Queensferry, west of Edinburgh. 65 miles and 3000 ft of elevation. A combination of (some) A roads and B Roads takes us to the Premier Inn near to the Forth Bridge which is accommodation for the night (maybe £65 depending on season and time of booking)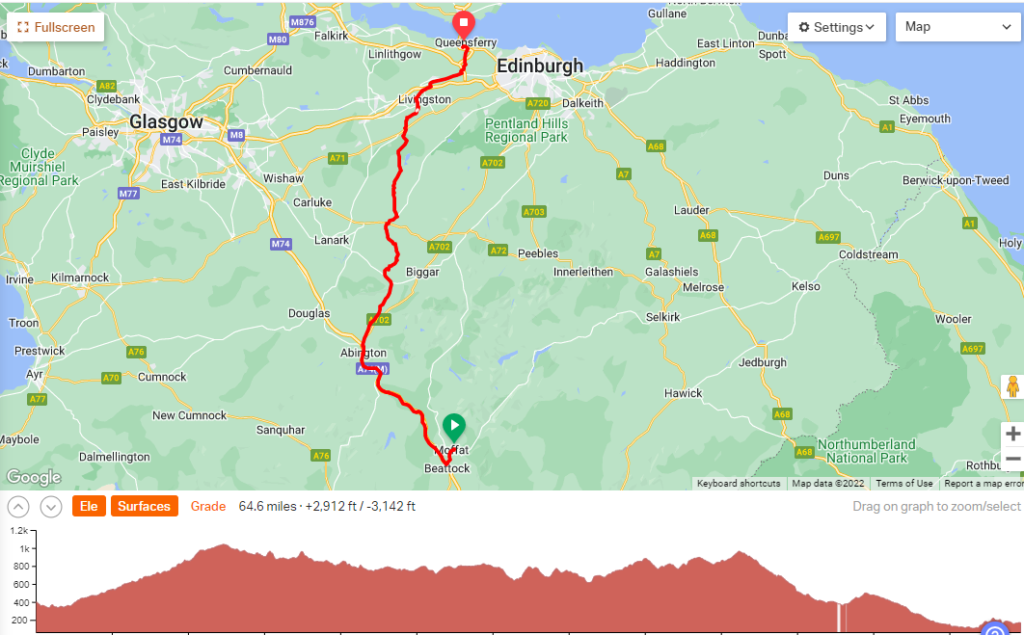 Day 3 Thursday
Fun today, Queensferry- Dundee (for those how enjoy the crosswinds while riding on exposed bridges) – ride over the Forth bridge and into Fife. A mixture of roads takes us to the river Tay and we follow this until we cross over the Tay Road Bridge and into Dundee. 50 miles, and another Premier Inn. Plenty to see in Dundee – the hotel is right next to the river and the site of Captain Scott's Antarctic expedition ship, RSS Discovery. There is also a Brewdog pub in town…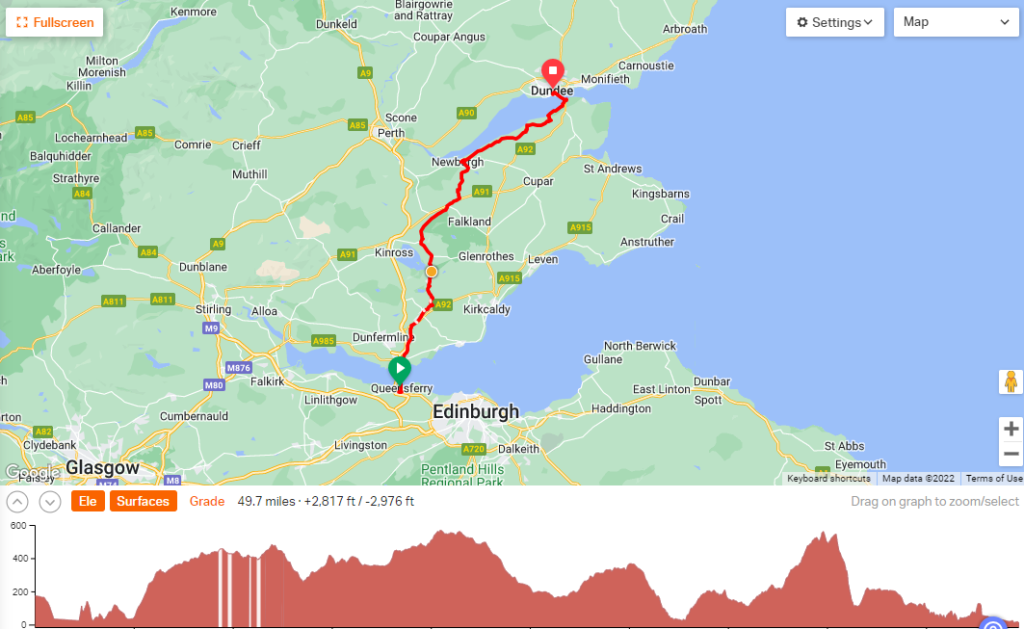 Day 4 Friday
Heading into even more picturesque countryside today, Dundee-Pitlochry, and following an NCN cycle route. Along the other bank of the Tay, skirt Perth, then follow the river to Pitlochry. Accom here is probably a hostel and £18 each. Drying room and bike store available. 51 miles today, mostly following NCN 77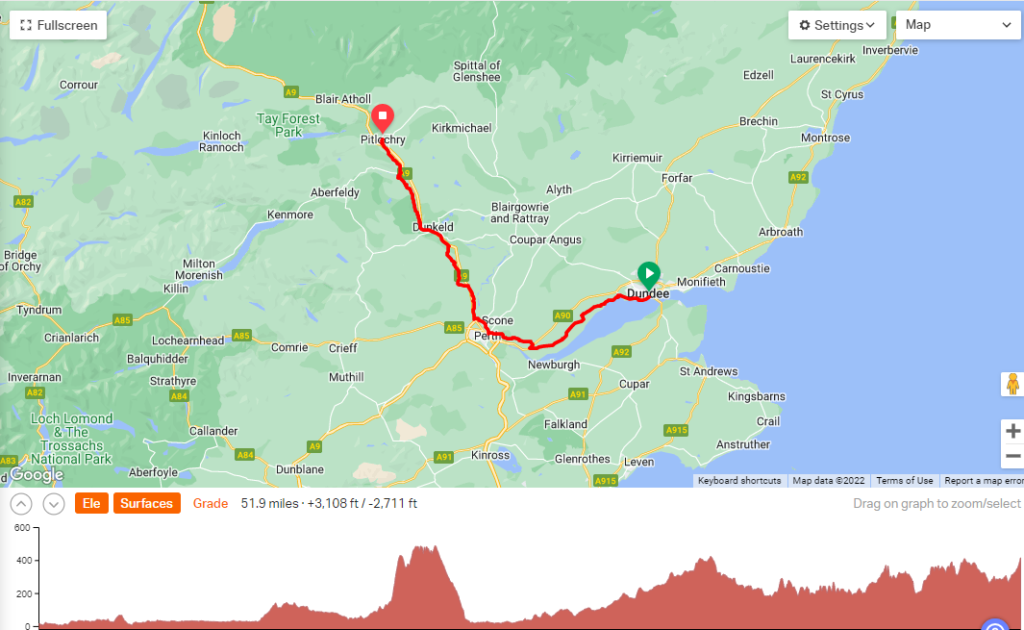 Day 5 Saturday
Final day of riding, and head out of Pitlochry to Rannoch. The road literally ends when you reach the rail station which is on the edge of Rannoch Moor, so it's pretty hard to get lost!. Some amazing views as the route skirts the banks of two lochs.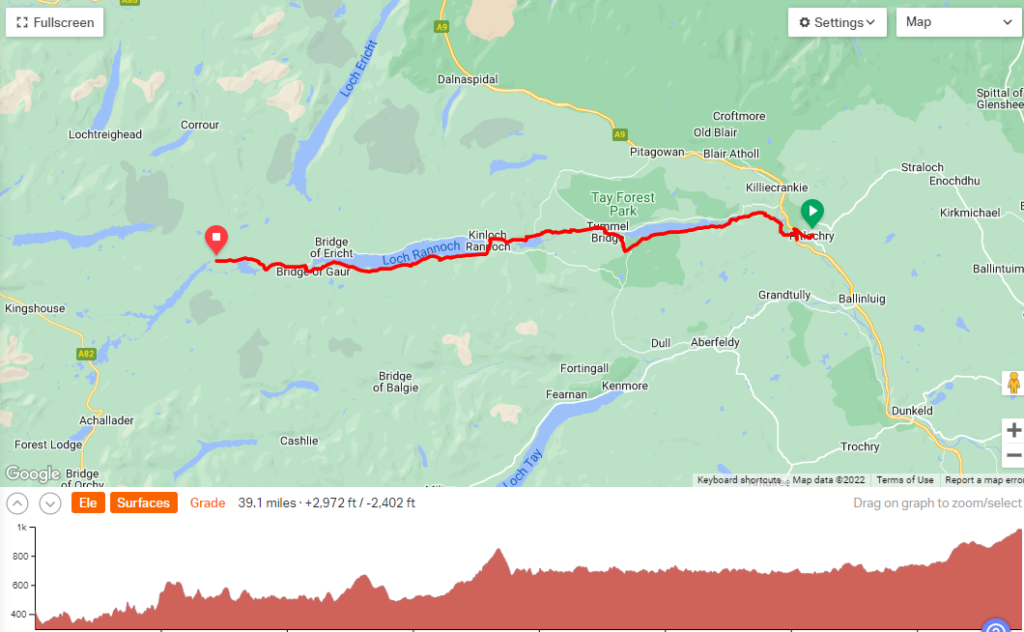 Only 39 miles today, but the trick is getting to the station at the right time – there are only 2 trains a day to Glasgow (1242 getting in at 1534 and 1836 getting in at 2125) Late train will mean an overnight stop in Glasgow. Cost :£28.20 to Glasgow, plus on going train plus hotel if needed)
Total cost so far:£218 plus return from Glasgow