Well this virus is a right bugger, as they don't say down south.
Coughing still, bit of a temperature overnight, very tight chest, massive lethargy and general grotty feeling.
Wednesday meant I had to do a bit of work, delivering a 2-hour revision class to one of my tutees. Tricky when talking is what makes me cough more, but the joy (!) of the gig economy is that if I don't do it, I don't get paid. Luckily, I can do this without needing to leave the house.
Other than that, feeling pretty crap. The local Facebook group is full of people writing about people treating shopping trips as a social occasion, taking their entire families, stopping to have a chat. This is how you get sick, people. Being cynical, by the time I recover, lots more of them will be ill and so I will have the shop to myself.
The afternoon's entertainment was brought via Disney+ (I'm getting maximum value from the 7 day free trial), followed by the signal for the country to start drinking, aka the daily press conference.
And because I like playing with data and numbers, I've been taking the cases and deaths data for the virus, looking to see what the exponential coefficient is, and predicting how many deaths we will see. I'm not sharing that – it's fucking terrifying. – as my maths may be wrong, even though it is producing similar results to outcomes in other countries.
If you haven't got the message yet – don't go out!
On to today's heroes and zeroes.
Kudos to James Timpson. I've always been a fan of this company once I'd read of their support for ex-offenders.

Onto the zeroes. Obviously, Tim Martin of Wetherspoons had this coming.
I see he has decided to pay his workers now, maybe he realised that a lot of people wouldn't be going to 'Spoons again after this is over.
And finally I give you my MP. I've never been a fan, he is just a shill for American business interests, and an utter (sorry, WordPress won't let me write that word).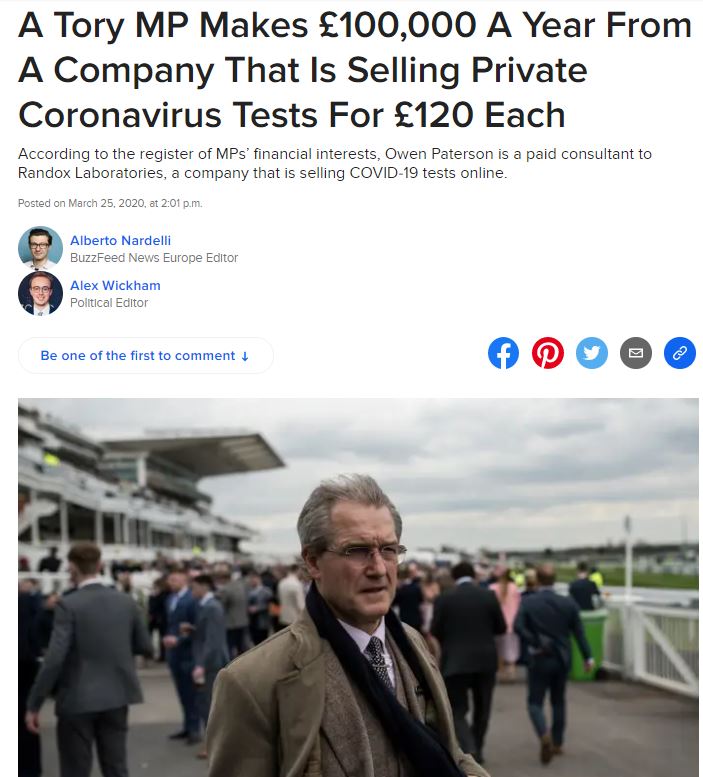 #StayAtHome